Isabel Gutiérrez de Bosch was always recognized as one of the women with the most developed and genuine sense of service and social assistance in Guatemala. "Doña Isabelita", as she was affectionately called by those closest to her, always found the time to tend to those who sought her out and to help those in need.
It is in memory of that vocation, and in order to honor her legacy of service, that the Universidad del Valle de Guatemala (UVG), inaugurated the Dr. Isabel Gutiérrez de Bosch Plaza, located in the university's Center for Innovation and Technology (CIT). The space in question aims to commemorate the social work of a woman dedicated in life to education and service to Guatemalans.
The Enduring Legacy of Isabel Gutiérrez de Bosch
For Isabel Gutiérrez de Bosch, social service was more than a vocation. It was also a way to improve the lives of Guatemalans and contribute to the development and positive change of the country.
Serving as President of the Juan Bautista Gutiérrez Foundation, an organization created in homage to her father, Juan Bautista Gutiérrez (founder of CMI – Corporación Multi Inversiones), Doña Isabel has promoted over the years multiple social service programs in Guatemala, focusing on the areas of Health and Education. The Nutrition Program improves the living conditions of many people, especially the most vulnerable: children with chronic malnutrition, women of childbearing age, and pregnant and breastfeeding women. The 'My Health… My Responsibility' Program works on the development of young people's life plan, while the University Scholarship Program provides the opportunity for university studies to young people with limited economic resources.
This last program was born in 2000, and as of 2021 has seen 182 young people graduate, while 183 are still studying today. Of these, 204 have studied at UVG, of which 111 have graduated with a competitive talent profile along with high ethical values. For Juan José Gutiérrez, Chairman of CMI Foods and current President of the Juan Bautista Gutiérrez Foundation, this student quota symbolizes more than anything else the merit and legacy of his aunt, Doña Isabel.
Taking as a guideline the values and example of hard work instilled by her parents from a very young age, Doña Isabel always showed sensitivity and understanding towards the needs of the most vulnerable people. She did so while continuing to assume her role as a successful businesswoman, and let her executive work run parallel to the community benefit activities she loved so much.
CIT pays homage to that trajectory and spirit of service, and does so in a place where innovation and entrepreneurship are sown for future generations of Guatemala, in the hope that they will draw from it and seek not only their professional success, but also the well-being of those most in need.
The recognition and the photograph of Doña Isabel will be accompanied by a sculpture by the artist Max Leiva, whose design highlights, in the words of María Isabel Bosch de Marzano, Isabel's life work: "It means that wisdom transcends in time, through education".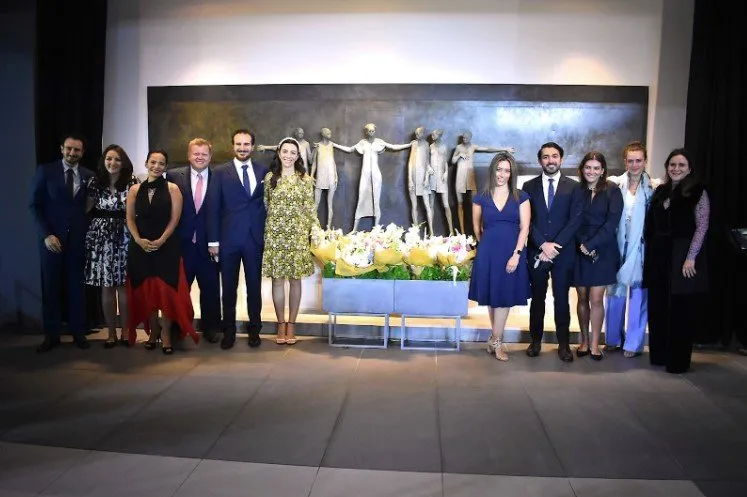 In addition to celebrating the life and work of Doña Isabel, it is expected that this square will host and decorate the future celebration of graduations and various academic congresses of the UVG.