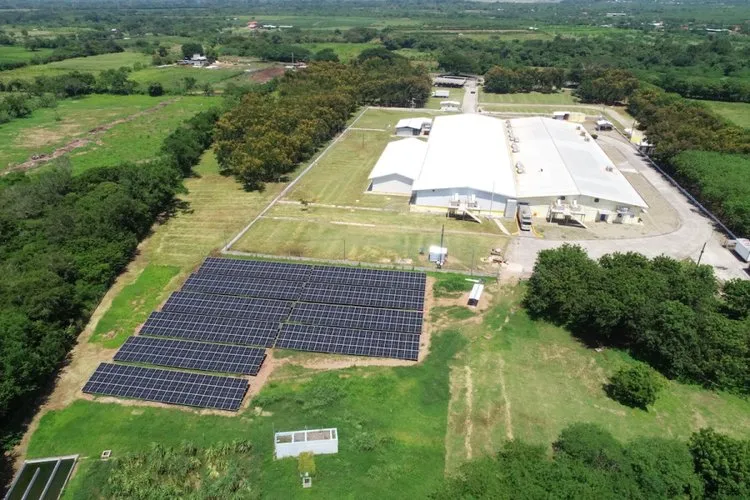 CMI, Corporación Multi Inversiones, is a company committed to sustainability and environmental care in its production processes. Its focus is on implementing sustainable practices at all stages of its products' life cycle, from raw material selection to waste management.
The company recognizes the importance of operating responsibly to ensure the preservation of natural resources and, above all, the well-being of the communities in which it operates.
CMI Foods implements solar energy in poultry operations for sustainable production
Under the vision of its Chairman and CEO, Juan José Gutiérrez Mayorga, CMI Foods has expanded its sustainable operations through initiatives such as the certification of food plants as Carbon Neutral in the region, energy efficiency, among other actions.
The implementation of these innovations has enabled CMI Foods to significantly reduce its consumption of electricity from non-renewable sources. In addition, the use of solar energy as a source of energy allows CMI Foods to reduce its dependence on fossil fuels, thus contributing to greater energy independence.
Eco-friendly production in the region
CMI Foods stands out in the food market for its commitment to quality and food safety, while focusing on promoting sustainability in several areas, such as water, nutrition, community development, and waste and emissions management. This strategy is reflected in its leading brands, such as Pollo Rey and Pollo Indio, which offer high-quality products while caring for the environment.
The company has carried out positive impact initiatives in its production processes, including the implementation of renewable energies such as solar energy. According to greenhouse gas equivalency calculations by the U.S. Environmental Protection Agency, CMI Foods' initiative is equivalent to replacing nearly 22,000 incandescent light bulbs with LEDs. Over the past ten years, the company has avoided more than 110,000 tons of CO2.
In 2022, CMI Foods was recognized by the global company DSM thanks to the implementation of nutritional solutions and balanced feed in its poultry farms, which has made it possible to avoid greenhouse gas emissions. In the case of Honduras, the production of nearly 9,000 tons of CO2 has been avoided in the last three years. These initiatives are in line with the company's Citizenship Principles, which seeks to promote sustainable development with an impact on individuals, families, and communities. The company is currently investing US$1.8 billion in infrastructure improvements, job creation, innovation, and strengthening its sustainability and environmental initiatives in the different geographies where it operates. With this commitment, CMI Foods positions itself as a key player in promoting sustainable development, food security, and economic growth in the communities where it operates.